The stunning Wilderness travel trailer was designed to provide you with the best living experience on the road possible. From a luxurious interior to quality exterior, everything about this RV screams quality and comfort. Learn more in our Heartland Wilderness Travel Trailer Review.
Durable Construction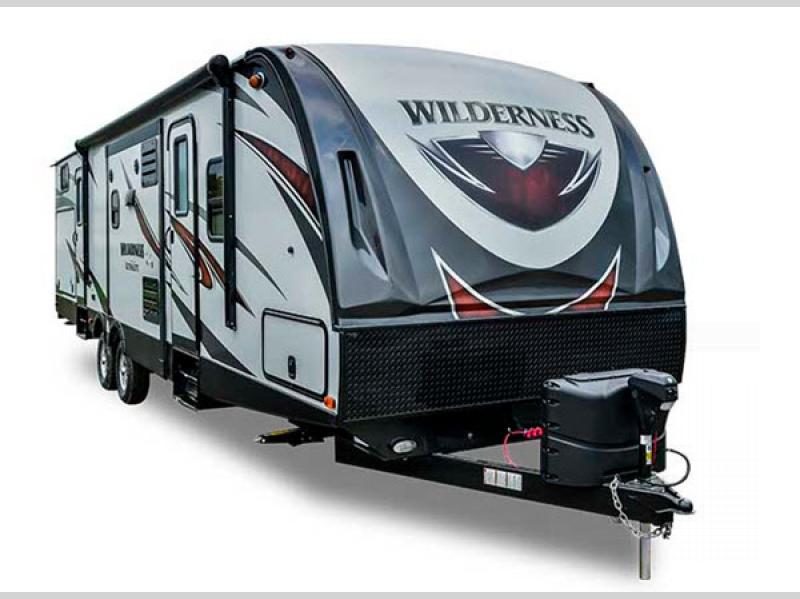 When you're traveling on the road it's important your RV is of the highest quality. After all, the travel, vibrations, and road wear and tear is like subjecting your RV to an earthquake every time you hit the road. Well, no worries here. The Wilderness was created to last for years so you don't have to worry about having it in the shop for repairs more than it is on the road.
Features:
2" Laminated Sidewalls
Laminated Roof (fully walkable)
Laminated Floor
Wide-Trax Suspension
Finished Off Pass Thru Storage
Painted Front Cap that Wraps Around the Sides
Slam Latch Baggage Doors
Crowned Roof (82" Interior Ceiling Height)
Flush Slide Room Floor
Finished Off Undercarriage of Slide room
Spacious Bedroom and Bathroom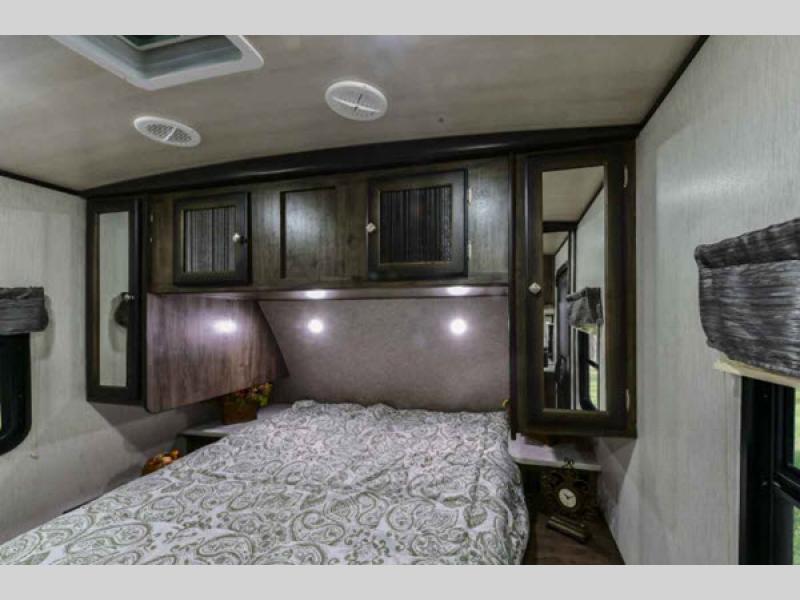 At the end of the day it's nice to know you have a plush, welcoming bedroom to call home. You'll love crawling into this inviting bed and snuggling down for the night. Or, come on in and take a nice snooze before you head out on adventure. And when you're ready to get cleaned up for the day you'll appreciate having a large bathroom that offers tons of storage to do it in.
Features:
Skylight in shower
Night shades
RV Queen bed
Power vent in bathroom
Foot flush toilet
Shower / tub surround
Huge Kitchen
Creating amazing meals has never been more enjoyable. You'll love how every part of this kitchen was designed to maximize the time you spend in it. Whether reheating leftovers or creating a meal from scratch, this kitchen makes amazing meals possible.
If you're interested in learning more about our selection of Heartland Wilderness travel trailers for sale, Contact Us. We'll answer your questions and ensure you have the information needed to make the best decision for your needs. We can also assist with RV financing so affording your dream RV is easier than ever.