Outdoor kitchens are an absolute must for any family that plans to use their RV to tailgate, host friends, or simply enjoy spending time outside on crisp spring or fall days. You get everything needed to create great meals all in the great outdoors. In fact, ask any tailgater what they love about their RV and nine times out of 10 they'll respond it's their outdoor kitchen.
Why outdoor kitchens?
The outdoor kitchen provides you with flexibility. Think about it. With most RVs you get an indoor kitchen, which is great, but if you're gifted with one of those amazing, beautiful days where everyone wants to be outside, you miss out. With an outdoor kitchen you get to spend time with the family enjoying the same weather they are.
Additionally, let's say you're cooking up a big meal for a bunch of friends. Because you have an outdoor kitchen you get the opportunity to use two kitchens and get double the work done in the same amount of time.
Coachmen Spirit Ultra Lite 2963BH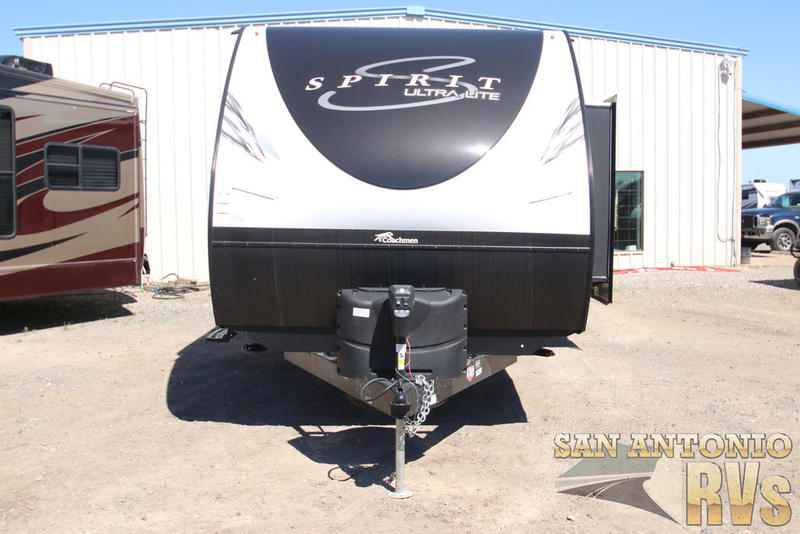 The Coachmen Spirit Ultra Lite 2963BH is an impressive bunkhouse travel trailer that boasts a gorgeous indoor and outdoor kitchen. With room for 10, it's a fabulous option for families who need plenty of room for the kids and even friends. You'll love how in addition to the outdoor kitchen it comes with a dual entry, so the flow of traffic in and out of the RV is smoother than what it would be with only one entrance.
At the rear of the RV are double bunks, which provide a private space for the kids to kick back and unwind, without getting in mom and dad's way.
Features:
Dual Entry
RV News "Best of Show"
Double-Size Bunks
U-Shaped Dinette
Sofa
Outdoor Kitchen
If you're interested in learning more about our selection of RVs with outdoor kitchens for sale, contact us. We can answer your questions, walk you through floorplans, and make sure you have the information needed to make the best decision for your family. Our team brings years of experience in RVing and can also assist with RV financing.